Social events
The social program is covered by the conference fee.
Welcome reception
Monday, September 18, 17:00 -- 20:00
Welcome Reception in Lecture Hall 109 of our conference building with light snacks and drinks. The conference desk will be open (however, you may also pick up your conference materials anytime during the conference).
Wellness Relaxation
Tuesday, Wednesday, Thursday - during afternoon coffee break
First ten minutes of each afternoon cofee break will be devoted to optional Wellness Relaxation Break with Michaela Vazačová. Each break will be slightly different.
Tuesday: Calming Pranayama, Anti-stress excercises, Energy Chime
Wednesday: Natural Breathing, Strala Yoga, Koshi Water
Thursday: Samavritti, Slowga, Sansula Harmony
Friday Bonus: Easy Morning Yoga & Sansula Harmony
A short description of yoga terms:
Pranayama - breathing excercises; control of breath and awakening of Prana - vital energy.
Samavritti - the square pranayama; equal ratio breathing technique calming the body promoting balance and evenness.
Strala Yoga - very centered around natural movement paying attention to how you feel.
Slowga - the art of moving slowly and rediscovering presence.
Energy Chime - harmonising musical instrument
Koshi - heavenly bells from French Pyrenees with uplifting and therapeutic effects.
Koshi Water - the sound of, one of the four elements, water.
Sansula - a sound instrument having its origin in Southern Africa offering unbelievable enchanting sound.
Guided tour of Prague Castle & Lesser Town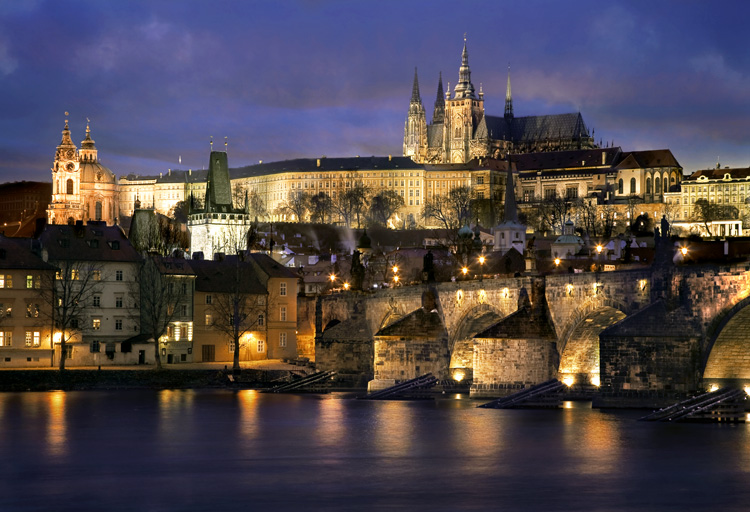 Wednesday, September 20, 18:00 -- 20:00
meeting point: at the lobby of IES
You are going to see the famous Strahov courtyard and an amazing panoramic view of the whole city of Prague, then Hradčanské Square and all courtyards of Prague Castle with stunning St. Vitus' Cathedral, Old Royal Palace and Basilica of St. George. Continue down the stairs to Lesser Town, see a bit of Kampa island before crossing the famous Charles Bridge to the Old Town, where the tour ends.
tram + on foot
Guided tour of Old Town & New Town of Prague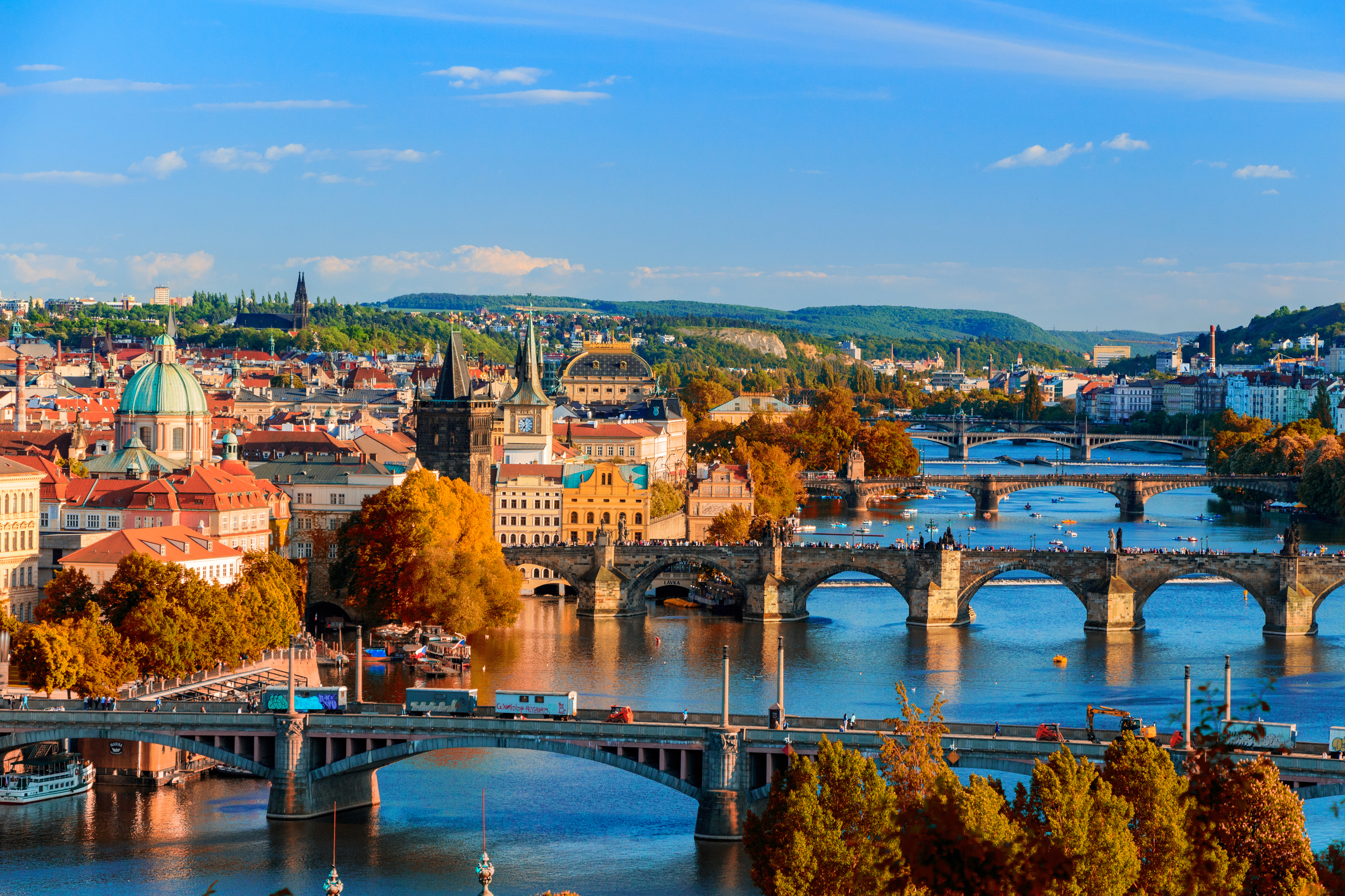 Thursday, September 21, 18:00 -- 20:00
meeting point: at the lobby of IES
You will see Wenceslas square with Jan Palach monument, National Theatre, the Charles Bridge, Kafka's house, the Estates' Theatre, the Old Town Square with the famous Astronomical Clock, Jewish Quarter with the Old-New Synagogue, Pařížská = Paris street built in Art Nouveau style, the tour ends at the boat.
tram + on foot
Conference dinner - Boat reception
Thursday, September 21, 20:00 -- 22:00
The conference dinner will be held on Taurus vessel. The ship is anchored near Čechův bridge - downstream, just in front of the hospital Na Františku (anchorage 11). See attached maps.